This store requires javascript to be enabled for some features to work correctly.
PICK HAPPY
Ethically made resort wear in southern Florida
At Pick Happy, we take pride in crafting dresses from premium natural fibers like cotton, linen, and silk. Each piece is made with love by our skilled artisans. Our designs are distinguished by their durability and breathability, and we provide easy aftercare instructions.
Each garment is meticulously created with your comfort in mind, ensuring a lightweight and easy-to-wear experience. Our beautiful prints are handmade, drawing inspiration from the picturesque South Florida climate, infusing Pick Happy with a touch of everyday luxury.
Our designs are a harmonious blend of classic elegance and timeless charm, all while being effortlessly easy to maintain.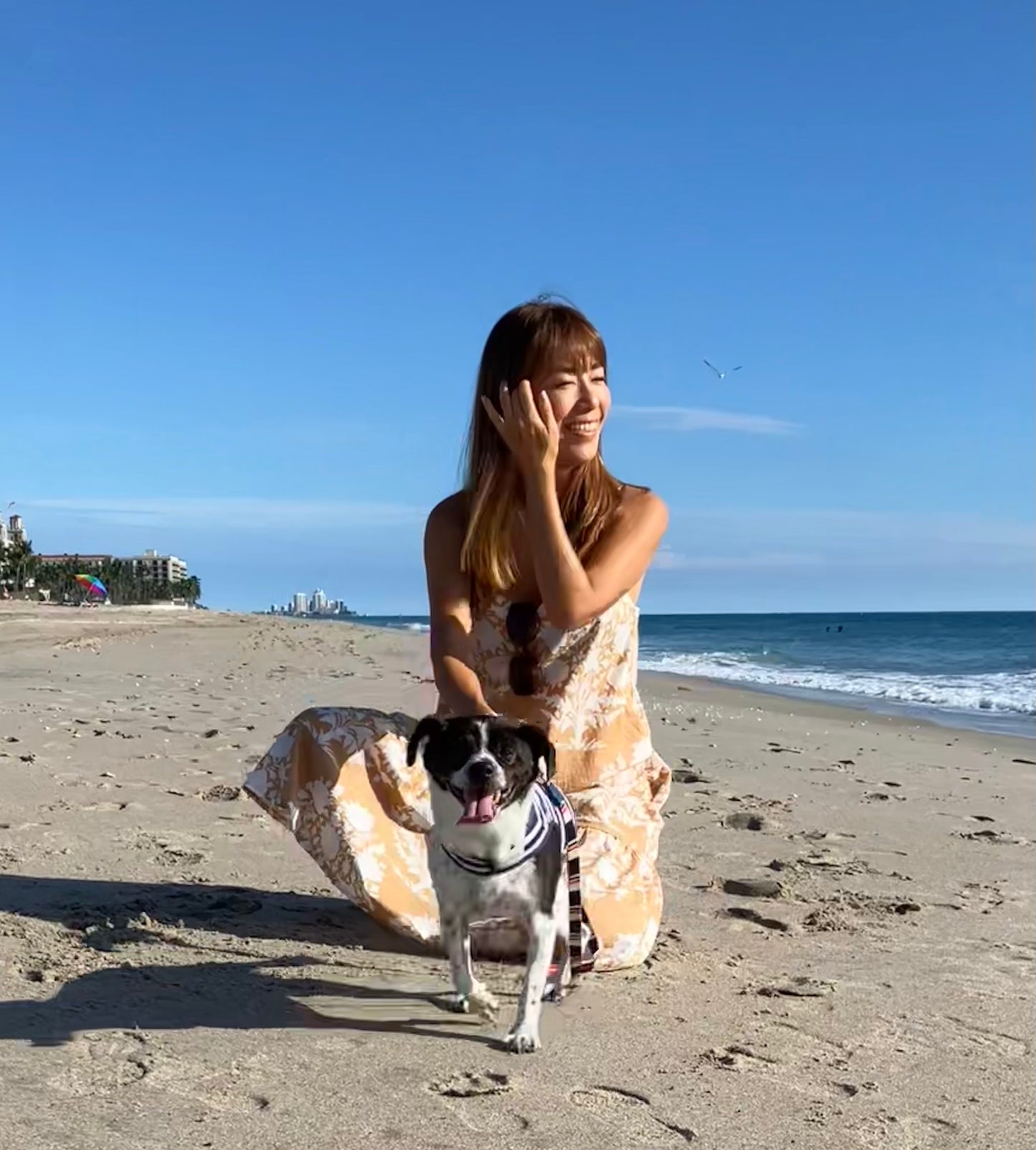 Meet Yukiko - Creative Director
Yukiko's journey is a tapestry of destiny and passion, weaving through Hokkaido, Japan, where her family's custom dressmaking tradition was born. Her global odyssey eventually led her to the sun-kissed embrace of southern Florida, where her creativity blossomed amidst inspiring surroundings.

Committed to a holistic lifestyle, she nurtures influences promoting well-being. Her core belief is that happiness is a choice available to all. With open arms, she extends an invitation to 'Pick Happy.' Each meticulously designed dress reflects her unwavering dedication to making you feel not just beautiful but also confident, carefree, and profoundly happy.